I don't normally post about contests, but this NPO raffle and fundraiser is pretty impressive
http://www.stogiefriends.com/one-desk-foundation-raffle/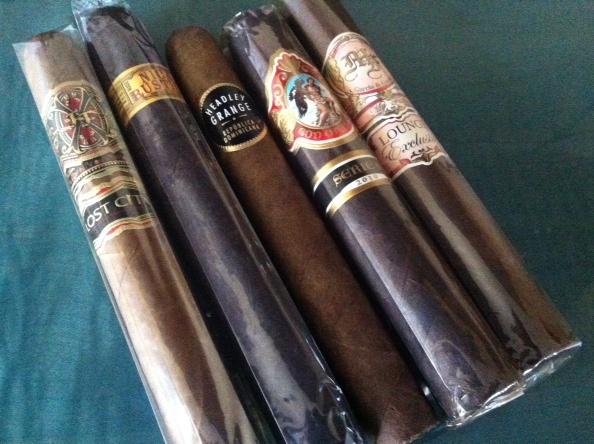 Yep, they're giving away Opus X Lost City Double Robusto, Drew Estate Nica Rustica, Headley Grange Corona Gorda, God of Fire Series B Robusto Gordo, and a My Father Lounge Exclusive. All but one of those would be new to me. Wowsas.
What is One Desk Foundation?
One Desk Foundation is a 501(c)(3) non profit organization. They seek to transform the lives of millions of children in underprivileged communities by focusing on academic excellence and character development. Working in collaboration with volunteers from around the world, they aim to foster a love for learning among primary school children, while supporting character development through community service and teamwork so that children can succeed both inside and outside the classroom. Through the projects that they undertake, they will help to enable children in underprivileged communities to fully capitalize on their talents and aspirations leading to fulfilling careers and socially responsible citizenship in their local communities.
What Will My Donation Go Towards?
In accordance with the One Desk mission statement, we like to leave a global footprint wherever we go. For our trip to the Dominican Republic, we would like to donate a playground to the children of the Dominican Republic. We are asking that volunteers seek donations to meet this goal.
The cost for this playground is $25,000. Hopefully we can help out a little bit in getting them closer to their goal.
How to Enter
Easy! Donate to One Desk Foundation.
$10.00 Donation gets you 1 entry
$20.00 Donation gets you 3 entries
$50.00 Donation gets you 10 entries
$100.00 Donation gets you 25 entries